Strencom acquires leading Irish security company Baker Security & Networks
Dublin, 6th June 2019 – Strencom, the Irish managed connectivity and cloud computing provider, today announced that it has acquired managed network and cybersecurity company, Baker Security & Networks. The deal will bolster Strencom's security and networking offering and further the company's ambition to achieve annual recurring revenue of €50M.
Established in 2000, Strencom provides managed connectivity, unified communications and managed cloud hosting services to clients across a wide range of industries including retail, financial services, healthcare, manufacturing, legal, agribusiness and security sectors in Ireland and the UK.
The acquisition will expand Strencom's footprint to three office locations, establishing a presence in Dublin's city centre in addition to its existing Dublin and Cork offices. Strencom will retain the Baker Security & Networks brand within the Strencom Group, as well as all of Baker Security's employees, which will bring the company's headcount to 40. The acquisition deal value has not been disclosed.
One of the longest established security and networking companies in Ireland, Baker Security & Networks provides a range of managed security and networking services, specifically looking after the most complex security and networking elements of customers' IT systems.
It works with more than 100 clients across a broad spectrum of industries including enterprises operating across the globe. Through this acquisition, Strencom will primarily seek to target large enterprises and public sector organisations as it looks to grow its customer base. Baker Security & Networks' clients include Kingspan, Office of Public Works, Genomics Medicine Ireland (GMI), ASL Airlines and The City of Dublin Education and Training Board (CDETB).
Strencom identified the opportunity to expand and greatly enhance its security service offering through the acquisition. While Strencom specialised in securing a company's network from the firewall through to the internet and cloud, it has now acquired Baker Security & Network's extensive experience in securing companies' internal networks to offer a complete end-to-end security solution.
Strencom's customers can now avail of a full suite of managed security services, including on-premise and cloud security solutions, dual firewalling, and round-the-clock monitoring through Strencom's Network Operations Centre (NOC). As businesses increasingly move more of their workload to the cloud, customers of Baker Security & Networks can now also benefit from access to Strencom's leading managed internet and MPLS connectivity, and secure cloud services.
Tim Murphy, CEO, Strencom, said: "Baker Security & Networks is an ideal fit for Strencom and we share a similar culture and core values. This acquisition will transform our business, enabling us to provide both cloud infrastructure and now cloud security, in our own cloud, as well as that of the other IaaS providers such as Azure and AWS. While Baker will continue to operate as its own entity, and under its own brand, our deeply experienced technical support teams will be connected and work closely together, ensuring the best possible support and outcomes for our customers.
"We have ambitious growth plans and the selective acquisition of complementary businesses is a key element of this. While we will continue to seek further acquisition opportunities, both in the Irish and UK markets, it's imperative that these involve experienced and knowledgeable service providers to ensure growth is not at the expense of service quality."
Robert Baker, founder, Baker Security & Networks said: "As an established brand with an impressive client list, Strencom is an excellent partner for Baker Security. Our combined skillsets and services now offer a unique proposition to customers in Ireland and the UK, where we can provide an end-to-end service from deep inside the customer's network, all the way to the internet, while managing every network and security element in-between. There is a great affinity in the culture of both companies, and I look forward to continued growth together."
Other related articles that may be of interest;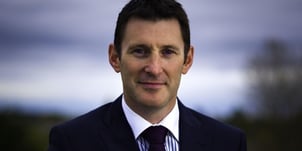 0 Comments